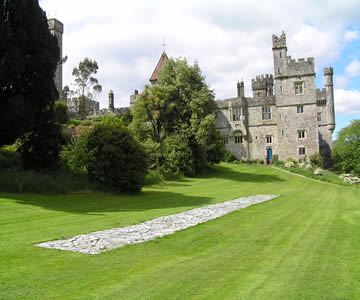 Lismore Castle, Waterford
Munster Blackwater Valley and River Activities

Fermoy is centrally located in Munster in County Cork, with counties, Kerry, Tipperary, Waterford and Limerick within easy reach.
We have found with our guests that their reason for choosing Fermoy is its central location, its natural beauty and its proximity to airports and ferry ports.
Its central location allows guests to venture forth to visit some of the iconic sites on the Irish Tourist Trails and return to the comfort of their very own place in the evening, to relax in the garden, to have their own meal or to dine out in Fermoy's quality restaurants.
The Vee, Waterford/Tipperary Border
The River Blackwater is also central to a wonderful range of activities, rowing, kayaking, canoeing and of course, fishing.
This video was shot along Barnane, Fermoy and the rowers featured are Irish, European and World Champions from Fermoy Rowing Club.